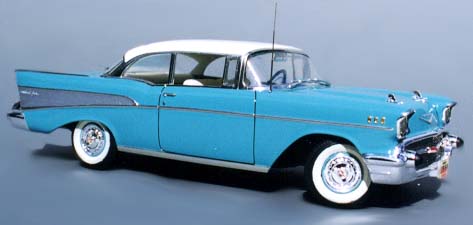 Click here to learn about and purchase Bare-Metal® Foil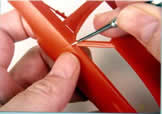 Click here to read about and purchase the Bare-Metal® Panel Scriber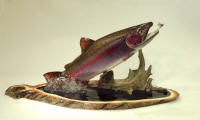 New 9 hour DVD series
"Creating an Artificial Water Splash"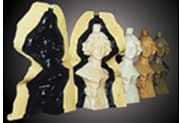 Click here for Polytek® Mold Making Rubber Compounds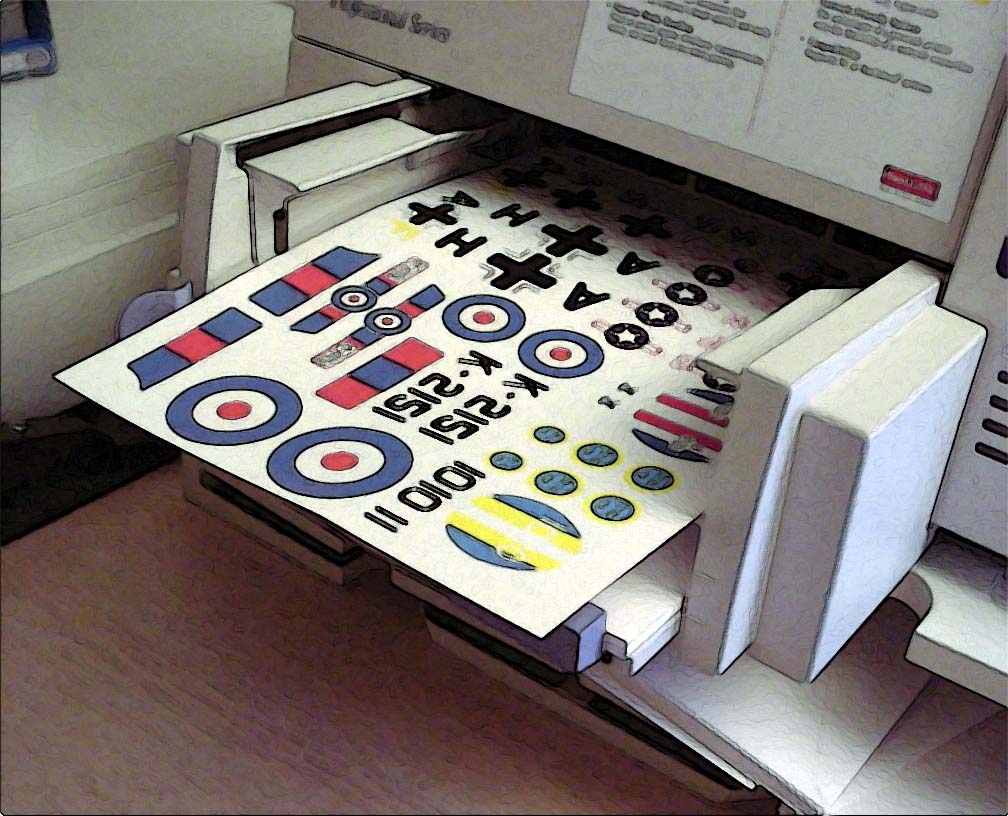 Click here to purchase
Experts-Choice® Decal Film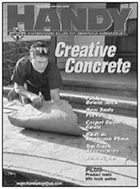 Click here to read about making concrete stamps using Polytek® 75-80 Polyurethane Rubber
Part Two of a Two Part Article from
Modeler's Resource Magazine
by Fred DeRuvo
with Dave Bengel
The rows of parts shown in title shot above are the results of hard work and utilizing the mold that were created in one part of this two part article. Teaming up with someone who knows what they're doing is the best way to learn.
---
All right, you're still with us after going through all the steps in the process that were highlighted in the previous article. You'll recall that you learned how to create the molds for
your original kit in preparation of actually casting individual pieces so you can get the model out there to the buying public!

I learned a great deal under the tutelage of Dave Bengel and for anyone who would seriously like to learn this process, it's best to learn as an apprentice from someone else who knows.

There are many ways to mold a kit and sometimes the combinations of how the pieces should be grouped can be legion, or so it may seem. It's really six of one and half a dozen of another. When we were going through the process, it reminded me a bit like a high stakes game of chess. Dave would sit and stare at the pieces for quite some time, running through a variety of scenarios in his head before deciding on the best course of action to take. Even after the process (including the casting) was done, Dave said there were a few things that could have been done differently. Casting is not necessarily an exact science, but the more you know and more experience you have, the better off you are as you approach your project.

The first thing you will need to do once you've created molds is to make the things that will hold the molds together snugly. The last thing you want is for the resin to leak out all over the
place or for the mold halves to slip a bit. Either way, your part will be ruined and then you would need to start over.

You'll note in photo A that all the individual mold halves are lined up across the face of particleboard. Particleboard is nice and smooth, easy to cut and relatively flat. You'll want to make sure that the lines you draw around each mold half is larger than the actual mold half itself because you'll be drilling holes in the wood.

Once the pieces of wood are cut, you'll want to place one on top of the other, then place the mold halt in the middle. From here, make marks on the four corners, photo B. These holes will be drilled all the way through both pieces of wood and then we'll use bolts and nuts to hold the pieces of wood together with the mold inside. As an aside, you can also use heavy-duty rubber bands instead of bolts and nuts. It's your preference and points can be made for either; it comes down to the choice of the person doing the casting.

Bare-Metal would like to thank Fred DeRuvo at Modeler's Resource Magazine for allowing us to share this material with our visitors. Images and text Copyright © 2002 Adroit Publications.

.